How does it work?
All available orders that you have the needed skills for and are within 150 miles of your home address will display in your Job Board within a new section of the Tech App.
Step 1: Open the HelloTech App and navigate to the Job Offers tab at the bottom of your screen, then click "Job Board" located just under the "Job Offers" heading as shown below: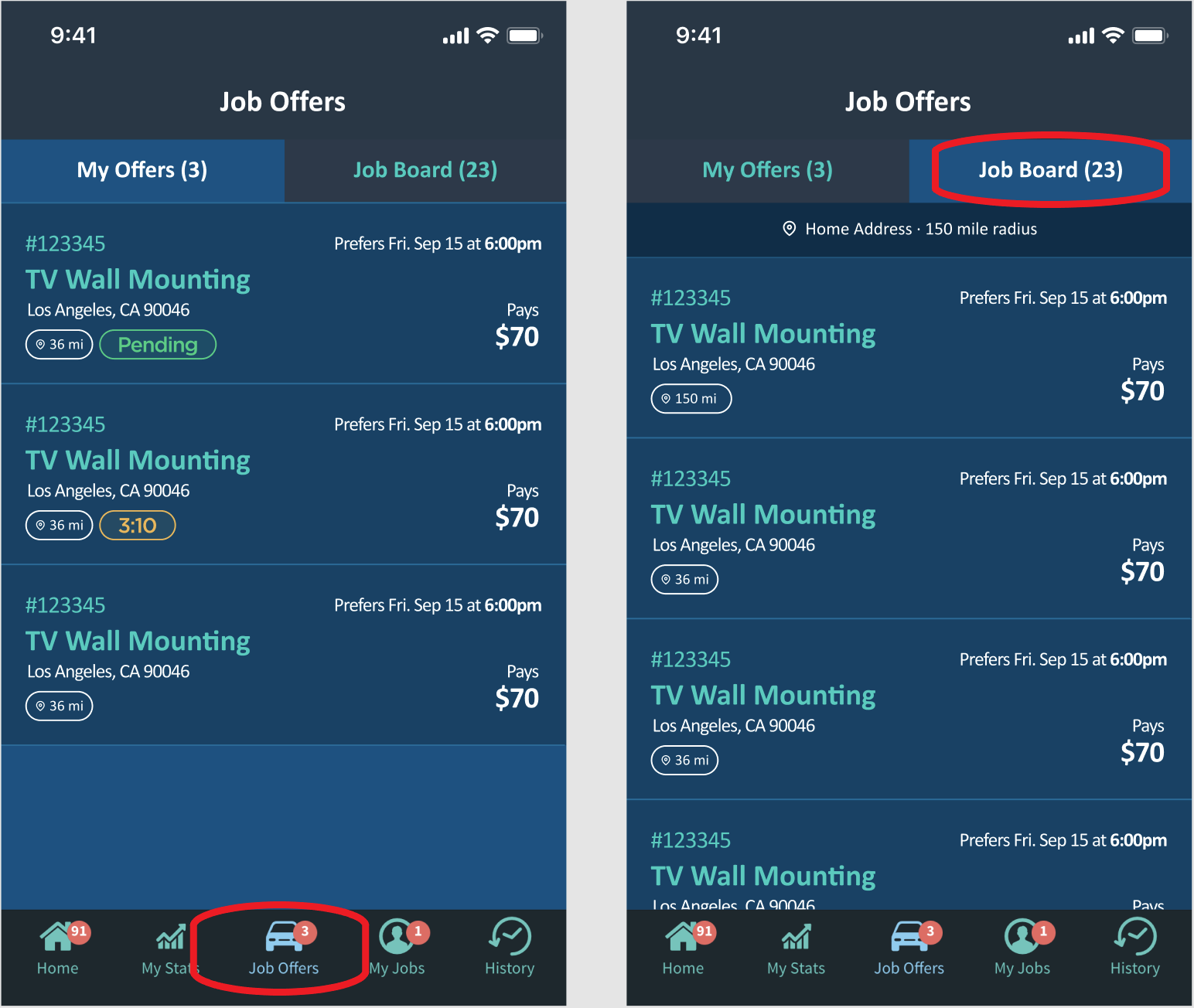 Step 2: Select the Job Board claim by clicking on the order, just as you would with any other Job Offer you see in the App.


Step 3: Review the Order Details, and if you agree to the appointment time, payout and job scope, simply confirm if you would like to claim the order by clicking "Claim Job" (again, just as you would with any other Job Offer you see in the App).
It's that simple! Follow the steps above, and you will be automatically notified when your Job Board claim has been accepted.
Please note that this means you can no longer claim jobs via the previous Job Board text message number. New orders will appear in the Job Board all the time, so keep your eyes peeled.
Why wait? Try claiming your first Job Board offer through the App now!

As always, if you have any questions, please contact your Community Team at Community@HelloTech.com.