Another way to claim jobs!
We listened to your feedback that you wanted more ways to claim jobs. Well, the wait is over.

Introducing the new HelloTech Job Board!

With this feature, you can now claim offers in your area as soon as the order is booked by customers.

How do you use the Job Board?

It's simple!

1. Enter the email address you use for your HelloTech account in the "Insert Email Here" field shown in the example below: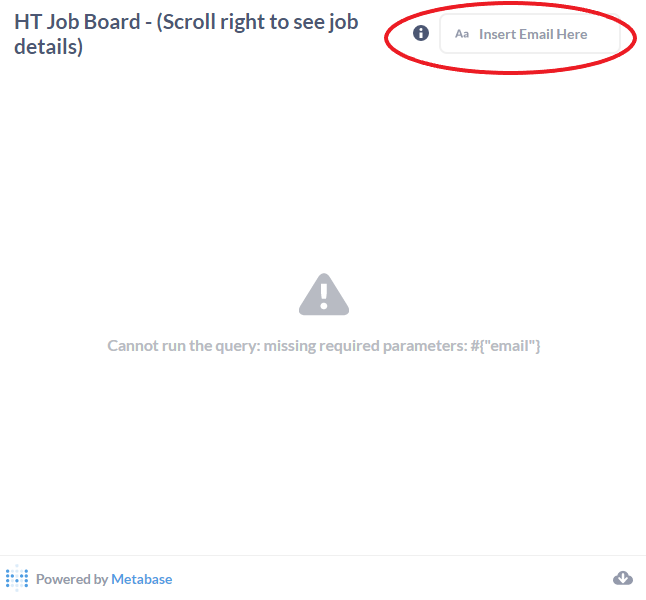 2. Scroll to the right to see the Order Details.

3. Text the Order ID(s) of the job(s) you wish to claim or counteroffer to the Fulfillment Team to +1 415-687-0655.

(You may need to either delete your cookies or open the Job Board in an incognito window if you encounter issues using the Job Board).

If an order is highlighted in red, it means you lack the skills needed to do the job, but don't worry, you can always add more skills to your profile so you can claim more jobs! You can reference this Community Blog post for more information about how to add more skills.

We're excited to bring this opportunity to you, and we hope you're able to claim more jobs because of this feature!

As always, if you have any questions, please contact your Community Team at Community@HelloTech.com.