We have some exciting news to share with you! We are thrilled to announce the release of a new feature that will revolutionize the way you schedule appointments with your customers.

Introducing our new rescheduling feature, which will allow you to send a request to your customers for an earlier appointment time. This feature will enable you to work more closely with your customers to find appointment times that work for both parties, while also automating the appointment change process when your customers approve the new appointment time.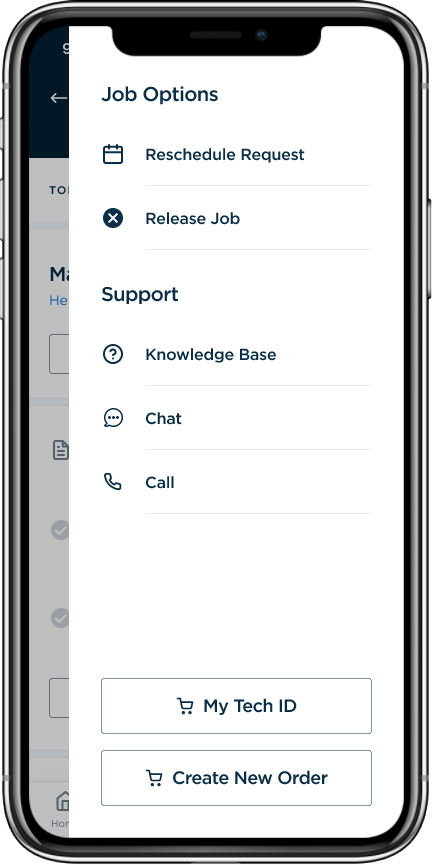 Before sending a request, we strongly encourage you to speak with your customer to ensure that the earlier appointment time is suitable for them. Once you've confirmed that the customer is happy to proceed, you can send a request through the platform.

Your customer will receive an email and SMS with the new appointment time. If they approve it, the appointment will be automatically changed. If the request is declined, or the customer doesn't respond, the original appointment will still hold, and you will be responsible for keeping it.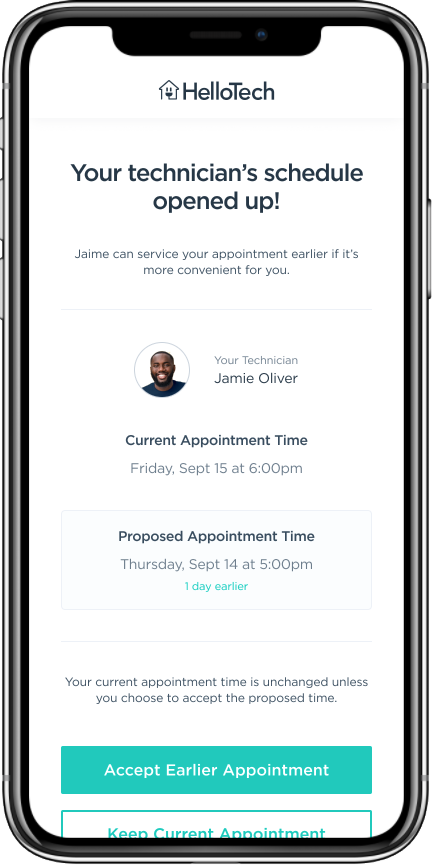 To ensure that this feature is used appropriately, technicians will be allowed only one rescheduled request per job for now. Reschedules will only be for earlier appointments, so they cannot be used for late or no-show scenarios.

Our objective is to give you added flexibility when working with your customers, automate appointment changes, and reduce support interactions related to appointment scheduling. This feature will also help you with on-time job starts, as appointment times can be updated before the job starts.

We hope you are as excited about this new feature as we are. We encourage you to start using this new tool right away and let us know your feedback. We are confident that this feature will enhance your customer experience and make your job easier.