We're excited to announce that every tech on the HelloTech platform now has a dedicated booking page that your customers can use to schedule directly with you, their preferred tech!
How it works
To access your unique booking page, enter your tech ID into the following address: hellotech.com/schedule/[your_tech_id]. (We recommend you bookmark this page so you can easily share it with new or existing customers seeking your service.)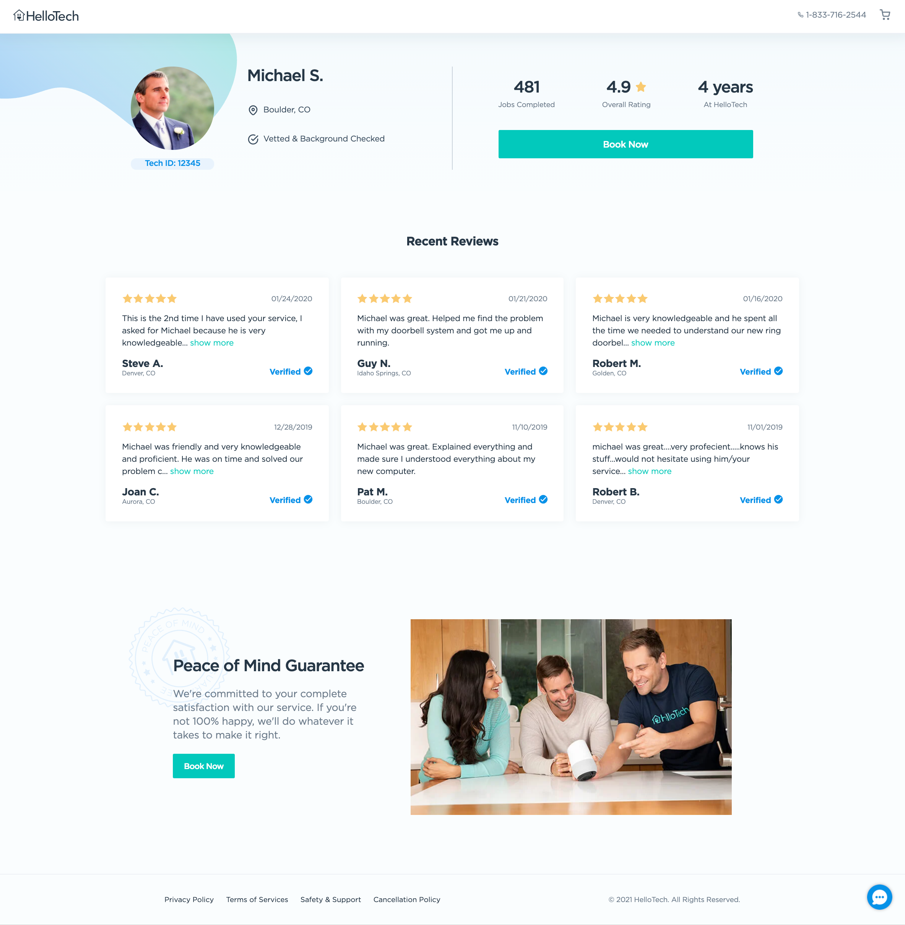 Any job that's created through your personal booking page will be offered to you first, and you'll have a full hour to claim it. Once you're on-site with the customer, you can add additional products or services and earn commission - specifically 7.5% of any product order you generate through the HelloTech platform, and $50 for every customer you convert to a HelloTech Home member.

We're excited to help valued technicians like yourself earn more on the HelloTech platform, and this page is just the beginning. In the future, you'll be able to display the languages you speak, any special certifications or licenses you may have, additional information about yourself, and more. Don't forget: this is a perfect opportunity to update your profile photo, since it'll be the first thing customers see when they land on your page.

As always, if you have any questions or feedback, please reach out to your Community Team at community@hellotech.com.